Motorpact
Medium-Voltage Motor Control Centre
MV motor starter with vacuum contactor up to 7.2 kV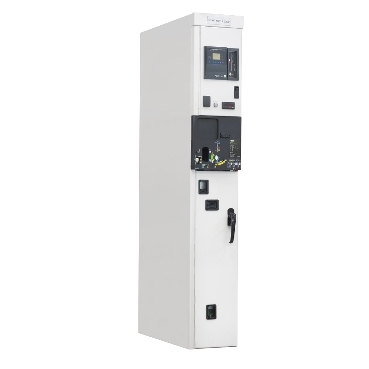 Features

Motorpact motor starter range with fused vacuum contactors : for motors up to 3800 kW at 7,2 kV

Designed and manufactured to tackle the toughest power and process control challenges, our motor starter feature industry-first innovations that provide unmatched performance, high reliability, low maintenance and exclusive technologies.

. Technology:Vacuum

. Standard : IEC/NEMA

. Rated voltage:7.2 kV

. Busbar system:Single

. Rated current busbar:3150A

. Rated operational current:200/400A

. Rated peak withstand current:50 kA

. Internal Arc Classification:AFLR 25kA/1s - 40kA/0.5s- 50kA/0.25s

. Loss of service continuity : LSC 2A

. Partition class:PI

Benefits

A dazzling feeder for winning solutions

Full safety:fully tested to internal arc withstand, safe compartimented to prevent inadvertent access…

Maintenability:high endurance, thermal diagnosis system for predictive maintenance

Reliability:simple architecture providing simple and robust interlock, pre-engineered solutions providing proven designs for the full ranges of motor applications

Compactness and flexibility:one design allowing front, rear top and bottom cables entries, and extension to other Schneider Electric Equipment.